Spiral Staircases Boulder City
Got a balcony that needs a stair case. We do affordable custom built indoor and outdoor spiral stair cases.
Spiral stair cases are a great addition to a home. They add a good visual element as well as not taking up a lot of room.
Boulder City Custom Iron Spiral Staircases/Railings
Our custom built spiral stair cases are hand-crafted with quality iron, sturdy construction and years of experience in iron works.
Give us a call at 702-250-1973 to get started.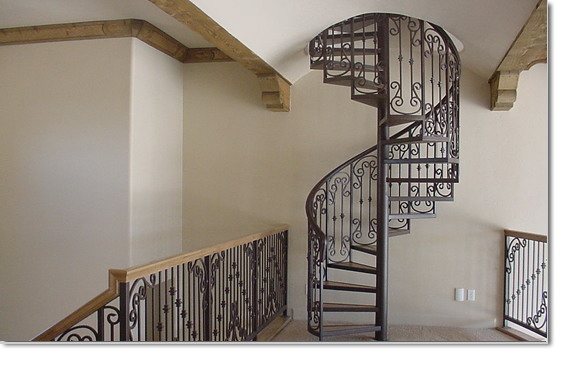 ---