Custom Built Stair Case Railings Las Vegas
Increase your property value. Get a custom built stair case railing for your home or business now.
Custom stair case railings are a really nice detail that most people dont consider. It adds a great deal of style to your home and also increases property value.
Las Vegas Wrought Iron Railings
Our custom built stair case railings are hand-crafted with quality iron, sturdy construction and years of experience in iron works.
Give us a call at 702-250-1973 to get started.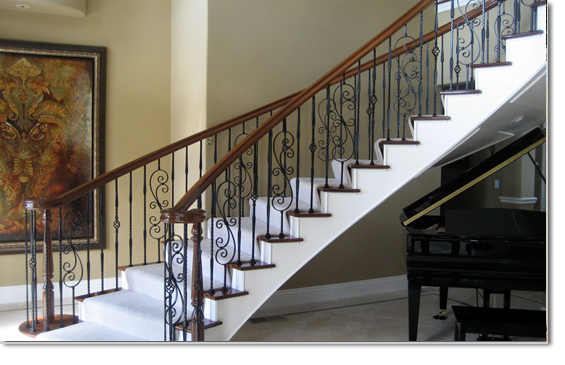 ---