Services
Wrought Iron Fence & Gates
We offer a wide range of wrought iron fences and gates from simple to ornate that is custom built for your home or business and fits into your budget. We can design something for you or fabricate your design.
Entry Way Gates & Doors
Iron Fence Specialists custom builds entry way gates and doors that give you security / peace of mind, increases the value of your property, and beautifies your home or business.
Pool Fence and Gates
Our pool fences and gates are guaranteed to comply with swimming pool building codes and give you peace of mind with your pool security. All custom built to your taste and budget.
Elegant Grand Entrances
The Entrance to your home or business is the focal point. Let us show you how to increase the beauty and value of your property by investing in an elegant ornate grand entrance to your home or business.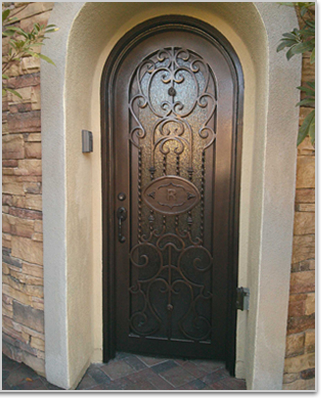 ---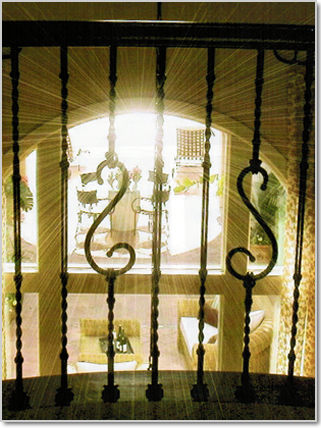 Automatic Gates
Enhance the security and value of your home or business with a convenient automatic gate. We can custom design an automatic gate controlled with remotes, key pads, telephone entry, card reader, and many other special features.
Trellis
Add beauty and tranquility with a custom built trellis to your home or business.
Repairs and Repainting Existing Wrought Iron
Got a gate problem? Does your iron work need painting? We do iron repairs and refinish existing iron work, and our prices are competitive.
Custom BBQ's
This is the year. You have always wanted that custom BBQ or outdoor kitchen or maybe a BBQ trailer.
Custom Utility & Toy Haul Trailers
Got an ATV or 4 wheeler? Need to organize your work trailer. Let us help you design a trailer that does what you need.
Security Doors
Iron Fence Specialists can get you the security and peace of mind you need and fit into your budget.
---
Spiral Stair Case
Got a balcony that needs a stair case. We do affordable custom built indoor and outdoor spiral stair cases.
Stair Case Railings
Increase your property value. Get a custom built stair case railing for your home or business now.
Garage Door Repairs
That garage door spring just broke or the door opener quit working.
Chain Link Fence
Yes, we do chain link fence as well.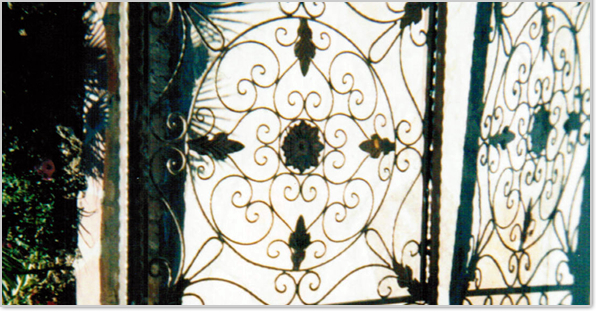 ---